Family, friends and fellow Federation members,
The rumors have spread for quite the time but today i will finally give an official statement about the Galactic Federations future.
We will reopen our temple doors for new students and we will once again help those in need and keep peace in the galaxy.
And we will keep doing so until we can do so no more.
Our temple location changed, and many plans and working structures have been changed or reformed and new people have been assigned already.
For all those who havnt been informed yet, we are now located on ::Loading cordinates to secured datapad:: ..... ::Load complete::
::Planet Display Activated::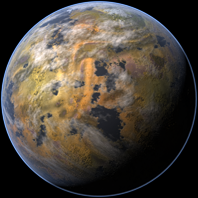 We welcome my borther Drakyl YukiShiro into the council Vice Chair, and even my son Desmund returned together with his wife and child on his side. He will serve the federation as a knight.
Alot of others have already visited the temple for hadning over the application forms in person. So even when our doors were not opened officialy we received new students and teachers for the Federation. I also like to welcome them, cause they will be our new future, and we will work on the future.
Our official launch will be in several weeks or months(Rp time), cause there is still alot to prepare inside our temple.
I hope to see alot of new faces and ofcourse old ones!
Signed,
Supreme Chancellor K.YukiShiro